Munjeet Singh
Client Manager, CA, B.Arts, M Tax, CTA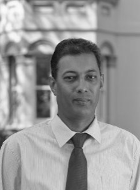 Qualifications & Memberships
CA, Institute of Chartered Accountants in Australia
Chartered Tax Adviser
Bachelor of Arts, University of South Pacific
Master of Taxation, University of New South Wales
Munjeet joined Bates Cosgrave Chartered Accountants in 2022 and brings with him more than 18 years of experience working in Australia in a range of accounting and advisory roles. He has worked with clients across different structures and industries such as Construction companies, real estate development companies, IT companies, medical services, Self-managed super funds, and trading companies.
He has vast experience working with construction industry business, real estate development companies, self-managed super funds, and various other investments structures.
Munjeet is passionate about building formidable relationships with his clients, attend to issues raised by clients and provide appropriate tax advice for their business affairs, assist in management reporting and compliance activities.
contact details
Ground Floor, 123 Walker Street, North Sydney NSW 2060