Gilbert Low
Director FCPA, DFP, B. Comm, CA, JP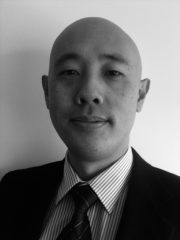 Qualifications & Memberships
FASEA Financial Adviser Exam
Registered Tax Agent
Fellow Certified Practising Accountant, FCPA Australia
Chartered Accountant
Justice of the Peace
Bachelor of Commerce – Accounting, University of Western Sydney

Dip Financial Planning
Gilbert has returned to Bates Cosgrave as a Director after leaving over a decade earlier to successfully establish his own accounting firm, GBL Accountants.
For the last 12 years, Gilbert has built a solid accounting practice by providing a friendly, understandable and clearly structured accounting and taxation services.  He prioritises keeping in touch with his clients, building a deep understanding of their needs, challenges and goals throughout the lifecycle of their business. 
Gilbert's additional financial planning experience ensures an holistic approach to analysing and advising clients according to their life stage and financial goals. He helps entities at all levels including individuals, partnerships, trusts, companies, and superannuation funds.
When he is not working, Gilbert enjoys spending time with family and friends, and going to the gym, as well as pursuing his passion for badminton.
"Understanding each client's priorities is the key to providing a personalised service to help achieve their goals and generating successful outcomes." 
contact details
Ground Floor, 123 Walker Street, North Sydney NSW 2060