Navigating the business needs of your financial function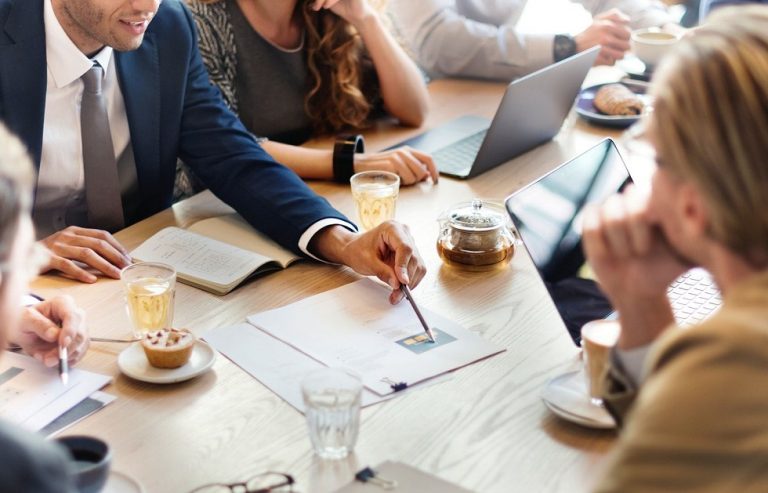 Imagine that you're driving in an unfamiliar city and you're not quite sure of how to get to your destination. Even though you printed out directions before you set out, the reality is that your surroundings look nothing like the map on your passenger seat. 
Despite the sat nav, you're not 100% sure you're in the right place because you've lost your bearings, the little black box is telling you that you're somewhere that you're not and the irritating voice can't help you find your way back when you take a wrong turn.
Reframe this scenario in a business context and this is how many business owners feel when they suddenly discover that the financial assumptions they've made about their business are based on data that simply hasn't given them a true enough picture about its health. In fact hobbled their ability to adapt or make the right decisions when circumstances change. 
Let's change the scenario: imagine that you have a skilled navigator in the front passenger seat with you: someone who has been here before and has sufficient understanding to help you get around the roadblocks, wrong turns and to take advantage of short cuts you simply couldn't know existed. 
Even if you do come up against the unexpected, having expert guidance and knowledge will help you to assess your surroundings and find your way through the stress and hassle of having lost your way. 
Unfortunately this is more common a scenario than most business owners will admit, and it's only when faced with serious roadblocks that they seek out help. 
How did we get here?
Many businesses have an accounting or financial team in place to keep track of and manage financial data, processes and reporting needs, such as transaction data entry, business activity reporting, managing payroll, dealing with suppliers and prepping for end of year. 
In some cases it's the business owner wearing the various hats of responsibility or they have a team capable of producing the data needed to fulfil compliance and reporting obligations but without the ability to critique the real meaning of that data and how it impacts the true position of the business. A great many business owners grapple with large volumes of data that without context is often quite meaningless or misleading. 
The reality is that most businesses simply lack the financial resources to acquire the level of skill needed to gather and make sense of financial information or understand the impact of decisions. 
Too often these decisions are based largely on cash flow and BAS statements. 
An incomplete map
While cash flow and BAS are helpful in providing information about turnover and cash available in the business, these forms of reporting simply don't deal with efficiency or provide sufficient information to exploit opportunities or the context to plan for changes when the need arises. 
The data holds a significant amount of information that a business owner needs, but making meaning out of a data mountain takes a good deal of analysis that some business owners don't have the ability to perform or the capacity of their financial and accounting teams to produce meaning simply isn't there.
Help! We're lost!
Being willing to admit you're lost is often pretty difficult, but as a business owner, when you're is faced with road block after road block, getting the right business support can make all the difference in helping them to get back on track. 
Having a skilled navigator on board to negotiate a path through it can make all the difference in getting back to familiar surroundings or forging a new direction for the business. 
It's often said that to change your perspective you need to raise your head out of the proverbial financial data quagmire and look out the window. 
For many business owners, having the perspective of an external business adviser and the support of a highly skilled team without the HR issues or cost of acquiring in-house skill helps ensure you're able to stay in the driver's seat and learn how to navigate the challenges your business faces. 
Bring in the skills your business needs
Having the right business support in place is about:
empowering you to make better decisions based on correct assumptions about the real financial position
helping you to feel more confident about the information you need to have versus a deluge of data that provides no real insight into the true needs of the business.
A good business adviser will gather the correct data and look for signposts in the information your business already has to filter out the unnecessary from the important. 
Their job isn't just to take work off your desk and manage it for you; it is about helping you as a business owner understand what could be wrong, where your business can be improved and providing the context to make better decisions about how to get to your intended destination. 
The goal is to help you have enough knowledge about your business at your fingertips, so that when you're faced with making changes in the business that you have your bearings and can navigate a path through unfamiliar terrain. 
After all, a skilled navigator doesn't simply tell the driver how to drive or when to overtake; they look ahead for potential routes, assess the surroundings and the likely issues that will arise. It's the ability to drive to the conditions that enables you to arrive safely at your destination.
Need a skilled navigator?
Our navigation services are broad, ranging from bookkeeping through to statutory and KPI reporting, business analysis and board participation.
The options for business are completely customisable – reflecting the resource deficiencies in the business and the outcomes that are sought. If you need better record keeping, that's easy. If you need regular performance analysis, we can do that; and if you need support in business strategy and decision making then that is what we do every day.
It all starts with a plan. We analyse your business and then help you to understand what you need and how it can be delivered right from the start and then the journey starts – assisted every step of the way.
Contact Bates Cosgrave on 02 9957 4033 or email us  if you would like to find out more about business advisory and support for your financial team.
Last updated 15 November 2012. This factsheet is provided for information purposes only and is correct at the time of publishing. It should not be used in place of advice from your accountant. Please contact us on 02 9957 4033 to discuss your specific circumstances.