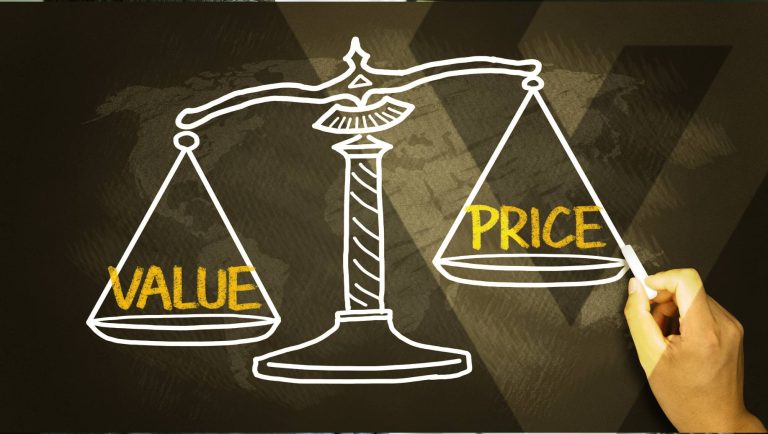 If it has come time for you to sell your business – or you're planning your business growth for a future sale – then it's vital to be fully prepared to get the best price for your years of hard work.
Ensuring your business is structurally sound is fundamental, as is making sure that the business's financial position is clear for any buyer to evaluate.
While selling your business with a healthy profit sounds like a great outcome, it's the legwork you do before you seek buyers that will put you in a strong negotiation position.
Get ready for the sale
There are many things that can go wrong when you're selling your business, but none more important or costly than sacrificing the deal altogether because the other party is frustrated with the lack of information about the business or a lack of clarity about how healthy the business really is.
Here are some essentials for preparing the business for sale:
Financial clarity: Sellers must ensure that the finance reports of the business are accurate, up-to-date, and validated by an independent audit. This is something that your accountant can help you to do by ensuring the application of reporting standards is achieved.
Showing profitability: to get the best price for your business, it must be showing a consistent, reported profit for a prolonged period of time with a strong culture of reducing wasteful activity and encouraging a strong operating performance.
Product life cycles: any buyer of the business will want to see that products or services have a strong life cycle. Eliminating or paring back declining products or services can enhance the buyer's perspective on the business's potential.
Prove your financial health: offering your buyers a financially robust business will certainly be attractive. Work with your accountant or business consultant to eliminate overdue accounts and ensure your cash reserves are in good shape. Equally, ensuring that your business has the right assets in place will make the business a more attractive proposition.
Spread the success: if your business depends largely on key people, then this may be less attractive for some buyers. There should be sufficient processes and empowerment of people across the business to ensure that success will not evaporate when key people move on from the business.
Full disclosure: unexpected surprises can derail a sale pretty effectively. Any anomalies within the operating performance should be appropriately disclosed and if possible normalised to protect recurring revenue and profit streams of the business.
Processes, processes, processes
Strong systems and processes are vital to achieving a good sale price.
Putting processes in place so that the business operates effectively without reliance on one or two key people ensures that everything works smoothly – and that can be very attractive to a buyer.
Transitioning the business to new owners is bound to create need for change, however faced with a well oiled business, the opportunity becomes forward thinking rather than rectifying issues incumbent in a less-organised or poorly structured business.
Can your staff run the business without you?
If you've been the engine driving the business, then it is possible that potential buyers may see that as a liability; after all, once you've moved on, so has the expertise in your business.
By ensuring that staff within your business can maintain its processes and promote its success will be essential for new owners to hit the ground running.
How happy are your customers and suppliers?
Buyers for your business will want to see that your customers and suppliers are satisfied and that strategies for marketing and sales are firmly in place.
Whilst they may have different ideas about the execution or goals for the business, being able to understand the customer base is incredibly important for assessing its future growth.
Being able to demonstrate who the customers are, how they interact with the business and ensuring that any issues are consistently resolved is a valuable insight into your business.
Equally, having good trading relationships with suppliers or partners increases the attractiveness of your business to a potential buyer. Not only that, but good trading history will show in properly prepared financial statements. Having any lurking or unresolved issues can spook a buyer.
Put yourself in a negotiating position
Selling your business can take time, and once you've found a potential buyer your negotiating position will be largely determined on how prepared you are for the sale.
Poor business structures are less likely to get the maximum price for their business because they are in no position to maximise the value, largely because it's not possible to attain an optimal position in the negotiation.
It is also not uncommon for a seller and buyer to be on a different page when it comes to the perceived value of the business, and it is often the case that there are restructure requirements as part of the process of sale.
Presenting a profitable, viable business is an essential part of obtaining the maximum price for the business and ensuring the transaction goes smoothly.
Understanding your tax obligations
Sellers need to understand the structure of the sale too; selling your business has implications for your tax, be it income tax, capital gains tax, stamp duty or any other state or federal tax, duty or levy that may be applicable.
Working with your accountant will ensure that your tax strategy can be efficiently and effectively applied and that the profit from the sale of your business stays in your pocket.
Need help?
Bates Cosgrave has extensive experience and expertise in buying and selling businesses for a range of clients. We are specialist advisers in business consulting, tax, and accountancy and our experience ensures we are well placed to provide accurate advice and support.
We also have a strong affiliate network of solicitors and other consultancy expertise available to assist you through the acquisition process. Contact us on 02 9957 4033 to discuss how you can be better prepared for buying a business or obtain an independent valuation.
Last updated October 2011. This factsheet is provided for information purposes only and is correct at the time of publishing. It should not be used in place of advice from your accountant. Please contact us on 02 9957 4033 to discuss your specific circumstances