Federal Budget 2022: For you and your family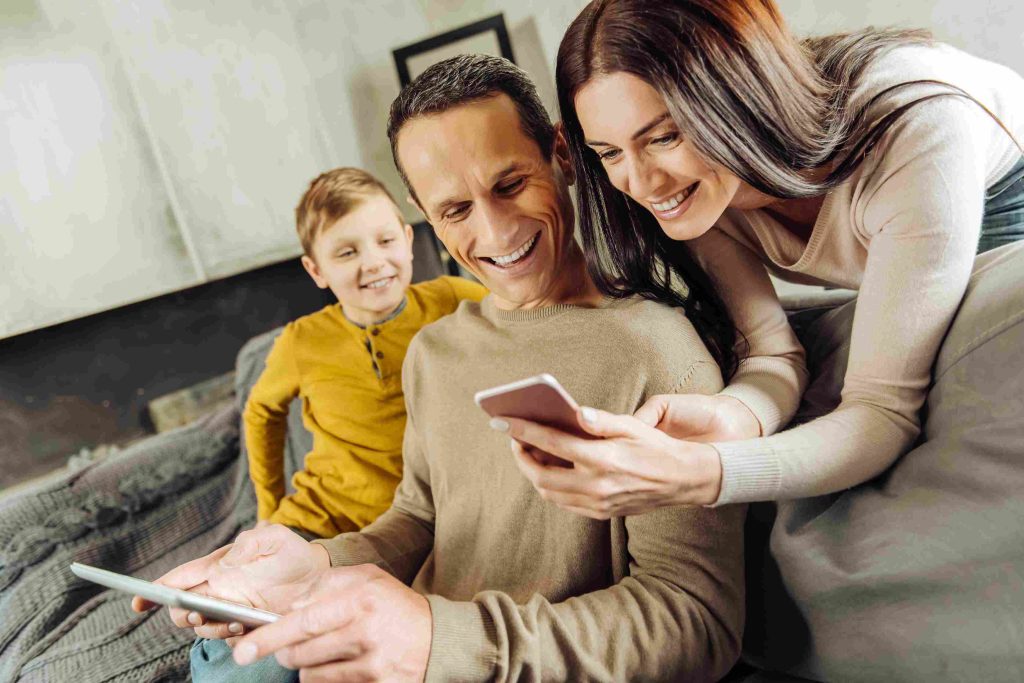 Families are dealing with increasing costs at the pump, in their shopping baskets, and ricing prices in many areas of their household budgets. We outline the budget measures designed to temporarily ease the pressures.
Temporary reduction in fuel excise
| | |
| --- | --- |
| From | 12.01am 30 March 2022 |
As widely predicted, the Government will temporarily reduce the excise and excise-equivalent customs duty rate that applies to petrol and diesel by 50% for 6 months from Budget night.
That is, the current 44.2 cents per litre excise rate will reduce to 22.1 cents per litre from Budget night. However, the measure is subject to the passage of the enabling legislation so don't expect to see a change right away.
The reduction extends to all other fuel and petroleum based products except aviation fuels.
At the conclusion of the 6 months on 28 September 2022, the excise and excise-equivalent customs duty rates revert to previous rates including any indexation that would have applied during the 6 month period.
The Australian Competition and Consumer Commission (ACCC) will monitor the price behaviour of retailers to ensure that the lower excise rate is passed on to consumers.
The measure comes at a cost of $5.6bn.
Low and middle income cost of living tax offset increase
| | |
| --- | --- |
| From | 1 July 2021 to 30 June 2022 |
The low and middle income tax offset (LMITO) currently provides a reduction in tax of up to $1,080 for individuals with a taxable income of up to $126,000.
The tax offset is triggered when a taxpayer lodges their 2021-22 tax return.
For the 2021-22, the LMITO will be increased by $420 which means that the proposed new rates for individuals are as follows:
| | |
| --- | --- |
| Taxable income | Offset |
| $37,000 or less | $675 |
| Between $37,001 and $48,000 | $675 plus 7.5 cents for every dollar above $37,000, up to a maximum of $1,500 |
| Between $48,001 and $90,000 | $1,500 |
| Between $90,001 and $126,000 | $1,500 minus 3 cents for every dollar of the amount above $90,000 |
$250 cost of living payment
A one-off $250 'cost of living payment' will be provided to Australian resident recipients of the following payments and concession card holders:
Age Pension
Disability Support Pension
Parenting Payment
Carer Payment
Carer Allowance (if not in receipt of a primary income support payment)
Jobseeker Payment
Youth Allowance
Austudy and Abstudy Living Allowance
Double Orphan Pension
Special Benefit
Farm Household Allowance
Pensioner Concession Card (PCC) holders
Commonwealth Seniors Health Card holders
Eligible Veterans' Affairs payment recipients and Veteran Gold card holders.
The payments are exempt from taxation and will not count as income support for the purposes of any income support payment. An individual can only receive one payment.
Medicare levy low-income threshold increased
The Medicare levy low income thresholds for seniors and pensioners, families and singles will increase from 1 July 2021.
| | | |
| --- | --- | --- |
| Household Type | 2020-21 | 2021-22 |
| Singles | $23,226 | $23,365 |
| Family threshold | $39,167 | $39,402 |
| Single seniors and pensioners | $36,705 | $36,925 |
| Family threshold for seniors and pensioners | $51,094 | $51,401 |
For each dependent child or student, the family income thresholds increase by a further $3,619 instead of the previous amount of $3,597.
Home Guarantee Scheme extended
The Home Guarantee Scheme guarantees part of an eligible buyer's home loan, enabling people to buy a home with a smaller deposit and without the need for lenders mortgage insurance. The Government has extended two existing guarantees and introduced a new regional scheme.
Just prior to the Budget, the Government announced:
First Home Guarantee – from 1 July 2022, an increase from 10,000 to 35,000 guarantees to support eligible first homebuyers purchase a new or existing home.
Single parent Family Home Guarantee – 5,000 guarantees each year from 1 July 2022 to 30 June 2025. The family home guarantee supports eligible single parents with children to buy their first home or to re-enter the housing market with a deposit of as little as 2%.
Introduction of a Regional Home Guarantee. This guarantee will support eligible citizens and permanent residents who have not owed a home for 5 years (including non-first home buyers) to purchase or construct a new home in regional areas with a minimum 5% deposit areas (subject to the passage of enabling legislation).
Digitalising trust income reporting
Trust and beneficiary income reporting and processing will be digitalised with all trusts being provided with the option of lodging income tax returns electronically.
While this measure will reduce compliance costs, it will also increase transparency and provide the ATO with a greater insight into where anomalies are occurring.
More from the Budget
Federal Budget 2022: For you and your family
Federal Budget 2022: Your Super
Federal Budget 2022: Business and Employers
Federal Budget 2022: Education and Training
Federal Budget 2022: Government and Regulation
Federal Budget 2022: Other announcements